According to Muck Rack's annual State of Journalism report, 63% of journalists generally view their relationship with PR professionals as mutually beneficial, but not quite a partnership. Journalists receive hundreds of pitches every day that could be of interest to their readers, and some that are less than newsworthy and mainly self-serving.
As a PR professional, knowing how to connect with journalists and their editorial board is key to securing an earned media placement. Beyond the initial research completed to make sure the journalist and outlet is a fit, effective outreach tactics are crucial. Not every journalist passes on a pitch because 'it isn't a fit.' In fact, according to the same report by Muck Rack, bad timing and lack of personalization are the top reasons journalists reject an otherwise relevant pitch.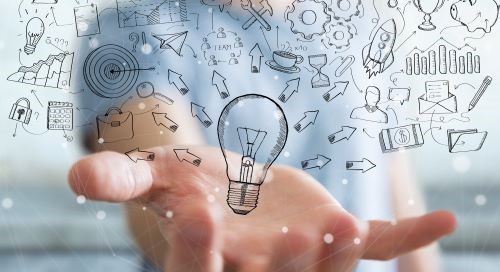 In today's 24-hour news cycle, PR professionals should be utilizing various methods of connecting with reporters to secure tier 1 and top trade media placements. Here are four ways to connect with reporters to secure media opportunities:
Offer an exclusive
Offering an exclusive to one strategically targeted journalist can be far more beneficial than 'spray and pray' tactics. In fact, 76% of journalists surveyed stated they were more likely to cover a story when they were offered a chance to cover it before anyone else. When pitching a top-secret story, it's important to lead with the word 'exclusive' in the subject line. This is more likely to pique a journalist's interest.
Press releases
Press releases should be thorough, but it's crucial not to bury the call to action in the pitch to media that accompanies the announcement. According to Cision's 2019 State of the Media Report, 71% of journalists said news announcements and press releases were the type of content they wanted to receive from companies. Just be sure to avoid self-serving language and instead focus on how the announcement could solve a problem for their audience.
Follow up
Journalists are very busy, and they often don't have time to respond to an email the first time it's sent. For that reason, most reporters are open to someone following up a few days after the initial email. It's best to keep follow-up emails short and to the point, using just 2-3 sentences to reconvey the story idea. In many cases, it's best to try contacting the reporter via phone for a more personal approach before reaching back out with an email.
Promote and repurpose
After receiving a media placement in a top tier trade or a tier 1 publication, it's important to reshare and promote the placement on social media and the company website. This not only expands the reach of the story for the clients, but also for the reporter.
Newsrooms are operating with fewer journalists, and many are covering multiple beats within one publication. By being strategic and thorough with their outreach, PR professionals can build and maintain meaningful relationships with reporters that will result in key media placements.