For B2C retailers, the holidays represent one of the busiest times of the year. However, most B2B companies see sales and customer engagement slow down significantly during November and December as offices close and many people take time off.
Many in B2B sectors believe that a potential slowdown in new business also translates to a media relations slump. For the media, however, news doesn't sleep, and it never takes a vacation. As hard news stories slow, marketers must be ready to adjust their story ideas to fit reporter needs.
While it is true that journalists take time off during the holidays just like the rest of us, the barrage of automatic replies shouldn't deter pitching efforts – there's still plenty of reporters working to inform their readers. Here are four tips to help businesses strengthen media relationships and secure coverage during the holidays.
Pitch evergreen content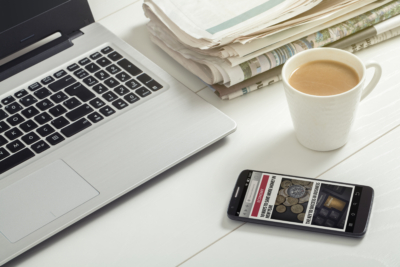 Late November through early January is the best time of the year to pitch evergreen company features and thought leadership pieces. Reporters are eager to accept pitches that allow them to prepare stories before they take their vacation, which means the timeliness of a piece isn't quite as imperative. There may be a quicker turnaround on contributed articles as the demanding news cycle slows a bit and editors look to fill in the gaps.
Don't add to the holiday noise
Reporters' inboxes will be flooded with holiday-themed pitches. Unless there is a truly unique angle, it's best not to stretch to connect a company's product or services to the holidays. Most publications have editorial calendars filled with various forms of holiday content, and it's unlikely that seasonal pitches this close to the height of the season will secure coverage. Most news outlets plan holiday coverage weeks or even months in advance, and the best time to pitch holiday ideas is early fall. As we enter November, it's best to stick with regular news and creative evergreen ideas to break through the noise.
New year predictions work
While most holiday-themed topics should be avoided this late in the year, industry predictions are consistently an effective pitch for businesses looking to secure tier-1 coverage. These pieces are easy to compile and do an excellent job of showcasing a CEO and other key C-Suite members as thought leaders in their industry.
The key to securing coverage with this type of piece is to make the trend outlooks and forecasts as unique as possible. Try to steer away from popular opinion, but only if it genuinely embodies the company's stance.
Allow extra time for hard news
If an important product or company announcement is occurring in the coming weeks, expect to allow extra time for pitching due to reporters and editors being in the office irregularly. Although it may take longer to connect with a reporter, a company press release or pitch announcing company news could actually have a longer shelf life during November and December. Just be sure to leave some extra time in your outreach schedule to accommodate delayed communication with reporters.
Before setting an out of office this season, make sure to establish an outreach strategy that caters to reporters' specific needs during the busy holiday months. Doing so will allow the company to build stronger media relationships and secure placements in target outlets.