Once upon a time, public relations was the Wild West. With a giant dot-com bubble, venture-funded companies expected to pay oodles to retain PR firms to fax around press releases. It was a simpler, totally inefficient time.
Today, data marketers at high-growth innovation technology companies bring transformations to new markets every single day. The markets being targeted are complex and nuanced, the impact of the innovation is advanced, and the narrative must be relevant. Marketers need to gauge the ROI of everything they do to gain market share and drive new levels of efficiency – including their PR efforts.
Here are four easy ways to monitor, measure and quantify the value of PR:
1) Volume of lead gen
Prior to the PR campaign going into full-swing, marketers can benchmark lead gen capture as it stands based on current methods. Following three months of PR placements, marketing executives can correlate upticks in lead capture based on location and publication. If there is an extreme number of new tactics simultaneously taking effect, the process becomes a little more nuanced and complicated to sort. We recommend measuring the impact at three and six months, as the progress and build of the campaign should begin to produce heavily at six months.
2) Volume of qualified leads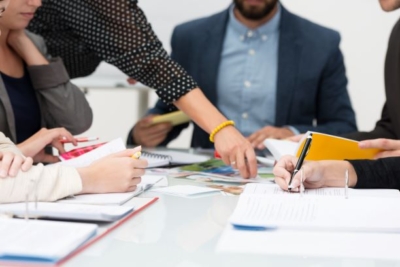 This is the same principle as the above. Review the present number of qualified leads entering the funnel prior to the commencement of PR. As leads take time to convert to qualified, there is a gap between PR impact and results. Six months in, re-evaluate to determine the increase in qualified leads.
3) Measure rates/pace of conversion
The rate and pace of conversions can be measured and impacted by PR outcomes. For this metric, marketers will likely need a minimum of nine months. With a solid, high-cadence PR campaign that is consistently validating the innovation to the target persona groups, marketers should see a more ready and willing customer conversion because the buyer feels more validated at a quicker pace in the selection of the company's product/solution-set. Remarketing the earned media through sales, social and demand gen is another way the earned media coverage can translate into value beyond its original reach.
4) Look at base indicators
To see immediate, more basic impacts, marketers should track website visits. There should be immediate correlations; the day a story publishes – to the actual traffic to the site. While it's not a hard-economic metric, it shows trajectory, traffic and energy.
Marketers don't have to rely on vague concepts to determine the impact of their PR. However, with the different facets of marketing in complex sectors, the outcomes will become apparent through investment and time. That isn't to say there aren't early indicators, but like all outward efforts, the results build and become tangible at a progressive rate.