The press release is generally regarded as the cornerstone of public relations. However, today's digital media landscape has changed how public relations experts deliver company news.
Press releases are not the end all they once were as standalone assets. Prior to digitalization, a PR professional could put a release on the wire and its result could be saturating a sector of the media with valuable coverage. Today, between SEO, social media and high-volumes of press releases, the wire is not the pivotal tool it once was.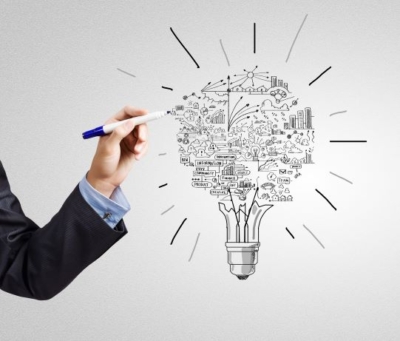 In 2019, press releases typically need to be paired with a great deal of one-on-one media outreach to gain optimal traction. For big announcements and companies with low existing media penetration, anthonyBarnum typically recommends a period of "warmup" to introduce the company to the targeted media prior to distribution of a release.
While there are large-scale strategies to optimize outcomes of releases, there are also many smaller moves to make that will allow the press release to garner more reach and ROI.
Let's talk small steps that can create an impactful release for a company that is about to announce a recent leadership appointment, new product or service or award.
Clear messaging Outlets are sifting through hundreds (if not thousands) of press releases a day. An engaging headline and informative, concise content can make a press release stand out. Many times, organizations may have drafted a release using relative industry acronyms and buzzwords thinking only of their niche target audience. Filter everything in the release and balance industry styles of communications with that of less familiar audiences.

Quality quotes Never waste space with an empty quote. Press releases should be a concentrated narrative. An executive merely stating that they are thrilled or excited about their recent award or acquisition does not provide the journalist with helpful insight. Quotes should continue the narrative and answer important questions like 'why does the news matter as an overarching concept, trend or differentiation of the company and its offering?' Replacing sterile quotes with facts and deep insights can assist editors and journalists with sharing information of interest to the company's key stakeholders.
Strategic formatting Don't write a release like you would a college paper. Oxford standards don't apply to the world of press releases. Instead, punctuate and capitalize to impress by using the correct style. Companies need to ensure the release is not only proofed for grammar and typos but effectively formatted as well. Most editors or journalists report in AP Style, and they want the release in AP Style to minimize their time making small edits.
Optimize for social media
Sharing the release on the company website and the wire, then calling it quits, is not enough. Companies must also utilize social media to share the news. Be sure to carefully consider the platform when drafting the language for each post. Include the visuals that are distributed with the release. For big announcements that are pivotal, include relevant hashtags in the body of the release. Embed links that validate key concepts – and use these in the social posts.
While there are big strategies to maximize press releases, there are also many smaller tweaks that can extend its relevancy and reach.