Crafting compelling stories to pitch target media is a core component of metric-driven PR campaigns that generate brand recognition and capture transformative innovations. Earned media placements help to promote brand attributes, position company executives as thought leaders and cultivate company reputation and ROI, but how do marketing and PR teams ensure consistent media coverage?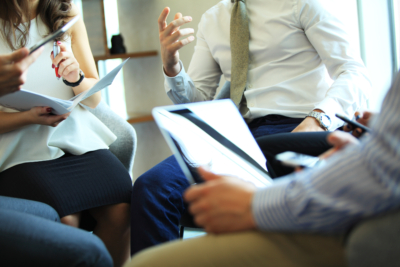 Standard, mass-distributed pitches collect and stagnate in a reporter's inbox, with very few finding their way through the noise. Media concepts need to be compelling and tell a story that is carefully tailored to a publication's target audience and a reporter's beat.
Here are three ways to catch a reporter's eye on the path to securing earned media placements:
Do the research

Pitching a tier 1 financial tech focused publication a feel-good, human-interest story is borderline offensive. Before constructing a narrative, PR teams must first identify target publications and dig deeper into reporters' coverage areas. The concept needs to match the outlet. In theory, this sounds doable – and very reasonable – to an executive marketer. However, many PR people (whether internal or external) send out misaligned media pitches to reporters. Doing so actually risks the company's reputation and will decrease outcomes forever more; a repeat offender can easily find themselves (and the company they represent) sidelined from coverage consideration. While no one is superhuman, the goal must be alignment.
Tell the best story
Once the media list is built and the concepts aligned to reporters, the next step is to develop the story. Maybe it is a human-interest angle, an executive highlight, a community outreach effort or a successful case study. What's important is to focus on sharing information that benefits the reporter, not just the company. The most compelling, relevant story ideas not only make reporters want to cover the company; they effectively establish a lasting relationship between the PR professional and reporter.
Maintain relationships
Maintaining reporter relationships means not inconveniencing them with irrelevant pitches and respecting that not all ideas can be covered. A mutually beneficial relationship that expands beyond static pitches and basic responses will serve the media outreach effort, the company and the reporter well throughout the lifecycle of a campaign.
Developing a solid thought leadership message built from a company's bottom-line values and objectives is the first step to developing meaningful story ideas that will produce long-term ROI. By taking the time to know and develop a relationship with reporters and deliver them the most applicable, compelling content, PR teams can maximize earned media coverage and drive campaign success.