Journalists often receive several hundred pitches a day, making it hard for marketers to get their B2B company into the headlines without a calculated approach. Too often companies operate on the assumption that every editor will be interested in their product or service and want to talk at length about what they do, forgetting to offer what value they bring to the publication's target audience.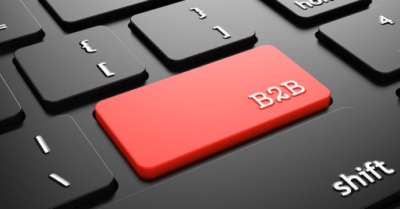 Journalists care about hearing ideas that lead to quality stories their readers will benefit from, and a company's success depends on its ability to help them accomplish that goal. A B2B company's presence in the media should be driven by compelling thought leadership concepts, and its media outreach strategy should be characterized by strong journalist relationships with consistent Tier 1 placement that strengthens and reinforces core company messages.
Here are three strategies for crafting a story that will resonate with the right media audience:
Establish a strong messaging foundation
Companies with historically successful media campaigns realize it's problematic to assume journalists will understand complex industries – and even more risky to expect consistently accurate reporting. After all, if a brand can't tell its story concisely and compellingly, how can it expect the media to translate the impacts of its business and technology ecosystems to its audiences? To that end, brands that get attention have robust, deep and succinct messaging that can be easily tailored to fit a publication's target audience.
Crafting that messaging requires a nuanced understanding of the market and competitors, and an unsparingly frank evaluation of the brand's existing reception in the media. Once that foundational knowledge is in place, a brand can finesse and craft a compelling elevator pitch about its offering and value proposition that is more likely to persuade the media.
Look past features and benefits
Journalists are storytellers. They are not interested in giving out free advertising, which is why solely promoting features or benefits of a company's product or service won't work. The media looks to deliver a story built on unique insight that will interest their audience. It's essential for companies to keep up with trending news stories related to their field so they can offer journalists executive experts who can make sense of the topic promptly.
The media also traditionally responds well to customer stories that demonstrate the value of the company's product or service firsthand. That's why offering credible customer-oriented concepts is more likely to resonate.
Build relationships with the right publications
A company's story isn't going to be right for every outlet. Before beginning outreach, it's important to carefully vet the media list and identify possible angles based on each publication's coverage area. Smart brand marketers choose to invest in building lasting media relationships—which requires being familiar with a journalist's beat and previous work.
Even if a company's marketing team has developed the most articulate elevator pitch, it's of little use if they don't invest in a PR team that can reach out to media rapidly and will remain steadfastly focused and attentive while leveraging long-established relationships that have been carefully developed over time.
A strong media outreach strategy is built from fine-tuned analysis of the media landscape. It's the job of PR to create an engaging context and lens through which journalists can see the company's differentiation and vision.