Most marketers ensure their organization's social media channels run extremely efficiently, with LinkedIn and Twitter being top platforms for complex technology companies. But what about company executives? Are the CEO and other key thought leaders sharing their input on social media? Are they casting a vision to the company's target audience? According to an Adweek report, 61% of Fortune 500 CEOs aren't active on social media. While the report states LinkedIn is the most popular social media platform for CEOs, some still fail to embrace or even engage on the network.
One of the top reasons CEOs stay off social media platforms is a lack of time and understanding for what and when to post – this is where the PR and marketing team can offer a push. Marketing teams can support their CEOs and/or top company executives to extend brand reach to their personal social media pages. This additional support can come in many forms: setting up a regular social media calendar, handling corporate posts that make sense for their profile, or assisting in executing LinkedIn blog concepts.
CEO and executive LinkedIn profiles matter. Customers, competitors, prospective employees and the media not only regularly check a company's corporate webpages and social media, but also the accounts of the executive team. Here are three tips for starting and/or sprucing up executive social media pages.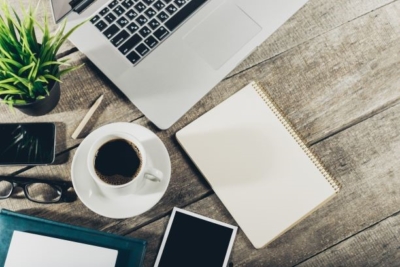 Make it personal
Social media channels are powerful platforms for positioning the CEO as an industry thought leader. An ideal social media page should include similar content that depicts an insightful narrative aligned with the corporate brand, as well as leverage existing content including company announcements and applicable news articles and studies.
It is important to note that sharing a link to an article does not suffice. Instead, the social content associated with the news article must provide insight and value to the reader, giving reasoning as to why it's impactful. For example, a CEO should offer insights into how a recently announced technology will impact customers or the industry.
Be responsive
Social media is a condusive platform for open communication of all kinds. It allows individuals to become 'journalists,' but can also lead to followers sharing every last thought on a company's products and positions. The best way to handle those comments, both good and bad, is to be highly responsive. The corporate communications and/or social media team should consistently review the CEO's pages to respond to all feedback that comes through in as efficient a manner as possible –  ideally within 24 hours.
Know the audience
Social media provides company executives with a unique opportunity to engage directly with users and demonstrate thought leadership in their field, and is one of the most significant tools to develop a strong brand association and affinity within a target audience. The marketing team should ensure the CEO and other executive thought leaders are in front of the right audiences by following other industry leaders and publications. Engaging with influential leaders on social media is one of the best ways to grow and maintain authority.
In large organizations where team members might not interface with the CEO often, or even reside on the same continent, having a CEO who is active on social media is a great way for the extended team to get to know the vision. A more personal post every now and then, such as a photo in a new city during business travel, is a great way to break up industry posts.
CEOs have a lot on their plate, and not necessarily enough time in the week to uphold an active social media presence, but with a little nudge and strategic planning from their marketing team, they can make it happen.