Over the last decade, marketing tech has drastically shifted the communication strategies of businesses. According to the 2019 Global Communication Report conducted by the USC Center for Public Relations, more than 70% of U.S. CEOs surveyed named shared and owned media as the most valuable communication channels for their company.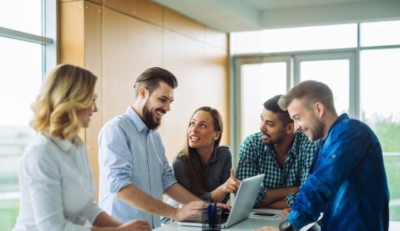 It's easy to see why executives would be interested in focusing B2B communications to support owned media approaches; the ROI is proven. However, earned media, while more dynamic, has a greater power to shape and influence audiences while driving brand awareness to great heights.
Here are three reasons earned media should be prioritized alongside owned content:
Brand Credibility
It is an indisputable fact that earned media is the most trusted and credible form of content, and B2B companies can inadvertently limit their audience reach and user engagement when executing a strategy that fails to leverage it. Distinct earned media coverage allows companies to communicate with a larger target audience without the costs associated with advertising. Because the result of the coverage is from a third-party, the content doesn't possess the biases inherent to owned content produced from the company and is viewed as significantly more credible. Additionally, the media is always receptive to quality concepts that keep their subscribers informed of advancements in their industries.
Measurable Lead Gen Insights
Earned media offers a sustainable, cost-effective method to position company executives as thought leaders, differentiate product advancements and build awareness with quantifiable results. While earned media has a reputation for being harder to track, marketing tech is advanced enough to capture relevant metrics associated with PR campaign outcomes. By measuring lead generation, marketing teams can gauge the impact of earned media placements simply by setting benchmarks. This collected data can also be compared to other owned and paid analytics to assist with developing future communication investment strategies.
High ROI
Earned media can be added to shared, owned and demand generation strategies and used as an asset that goes far beyond the moment of coverage. Not only does earned media reach its direct subscriber audiences, but it also has SEO that surpasses all forms of owned content, and coverage that can then be retooled for social and demand gen content. More than just pipeline building, earned media placements in Tier-1 and top vertical trades go beyond buyer influence to impact investors, stakeholders and the way the world views entire markets.
Owned content is a powerful and important tactical marketing strategy, but earned content has the unique ability to influence, change and reach beyond marketing systems to profoundly shape markets and understanding, while efficiently driving leads.