In the digital age, people regularly share their opinions about almost everything, including businesses, with their online followers. While monitoring company mentions on social media may not seem like a priority, it's a crucial strategy that can significantly impact success.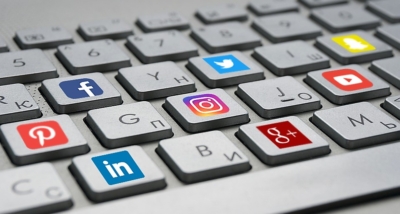 This blog examines why listening to feedback on social media is such a critical part of maintaining a clean and protected brand reputation. But first, what is social media monitoring?
Despite what the name implies, social media monitoring extends beyond traditional social media platforms to include websites, blogs, review sites and any other channels where customers or employees may share opinions and ideas relating to a company.
The emergence of smartphones completely transformed the way individuals communicate with companies by allowing them to directly and instantaneously connect in a variety of ways. Here are three reasons businesses should actively listen and respond to online feedback.
Improve customer service
It's impossible for a company to provide quality customer service if it's unaware a customer or employee has mentioned the brand online. According to a recent study from Twitter's marketing team, customers that receive a response from brands on Twitter are willing to spend up to 20 percent more and are 30 percent more likely to recommend the brand to others. This demonstrates how essential it is to regularly monitor social media for any questions, general commentary/public perception and complaints.
Gain insight into the competition
It's important to also examine how the target audience is discussing key competitors. Monitoring and comparing the share of voice competing companies possess allows a business to better understand the success of its own marketing efforts. It's also helpful to evaluate the sentiment of the comments; understanding the negative sentiment a competitor may be experiencing can be used to ensure the same mistakes aren't made in a company's own business practices.
Understand the bigger picture
As a company monitors what people are saying about the brand, it should also pay close attention to the larger ideas and topics that emerge. Following industry conversations and taking note of any buzz-worthy keywords and discussions can inspire future blogs, social media posts and other marketing materials.
When there is no social media monitoring plan in place, businesses have no way of tracking the various online channels their target audience communicates through, which puts them at risk of losing credibility and public trust. Effective social media monitoring ensures the marketing team never misses a message and can respond promptly and thoughtfully.
Monitoring these social media channels is about more than just listening. The information accumulated can be transformed into actionable insights that drive major marketing decisions and ultimately change how people regard a brand.