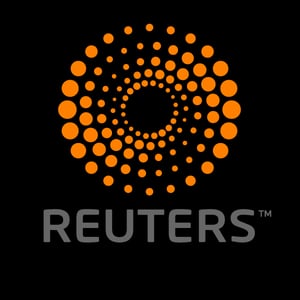 DEALS | Wed Mar 22, 2017
Trucking company Daseke Inc (DSKE.O) plans to double its pretax earnings over the next three years as it seeks aggressive growth through acquisitions to consolidate a fragmented area of the industry, the company's president, chief executive and founder said on Wednesday.
"We can be several times larger in five to 10 years from now," Don Daseke told Reuters. "There are over 400 companies that have over 100 trucks that would be prospects for us to discuss consider acquiring, merging with them, over the next several years."
The company's trucking fleet includes more than 3,000 tractors and 6,000 open deck specialized trailers operating in the United States, Canada and Mexico. Freight transported on flatbed trucks can include oversized loads such as manufacturing or building materials like wind turbine blades to steel girders.
When acquired, Daseke has said he tells these family-run businesses that their names will stay on their trucks and that no jobs will be lost in the transaction – a nod to preserving legacies sometimes built across generations.
Daseke's acquisition targets typically range in revenue from $40 million to $250 million with around 200 to 1,500 employees, the company's founder said.
"We've got … non-disclosure agreements signed with 24 companies, and so we're exchanging confidential information with them," Daseke said. But he cautioned the acquisition process can take a long time because the potential targets are typically not on the market.
"Our strategy is to look for companies that are not for sale," he said, courting successful regional companies with solid management teams and customer relationships.
That strategy is not unlike the process employed by perhaps the world's most famous company buyer, Warren Buffett, Daseke said. Over the past five decades Buffett has built Berkshire Hathaway (BRKa.N) into a sprawling conglomerate with businesses from insurance to ice cream.
But while Daseke and Buffett both look for solidly run companies, Daseke said his company is unlikely to seek targets outside the core industry of open-deck trucking.
The company went public in late February through a merger with Hennessy Capital Acquisition Corp II. Daseke had estimated revenue of more than $650 million in 2016.
Daseke says he wants to build a national company serving large manufacturers with operations across the country.
"There today is no national carrier to take care of them (manufacturers) all around the country," he said. "We want to be that national carrier."
(Reporting by Luciana Lopez; editing by Nick Carey and Bernard Orr)